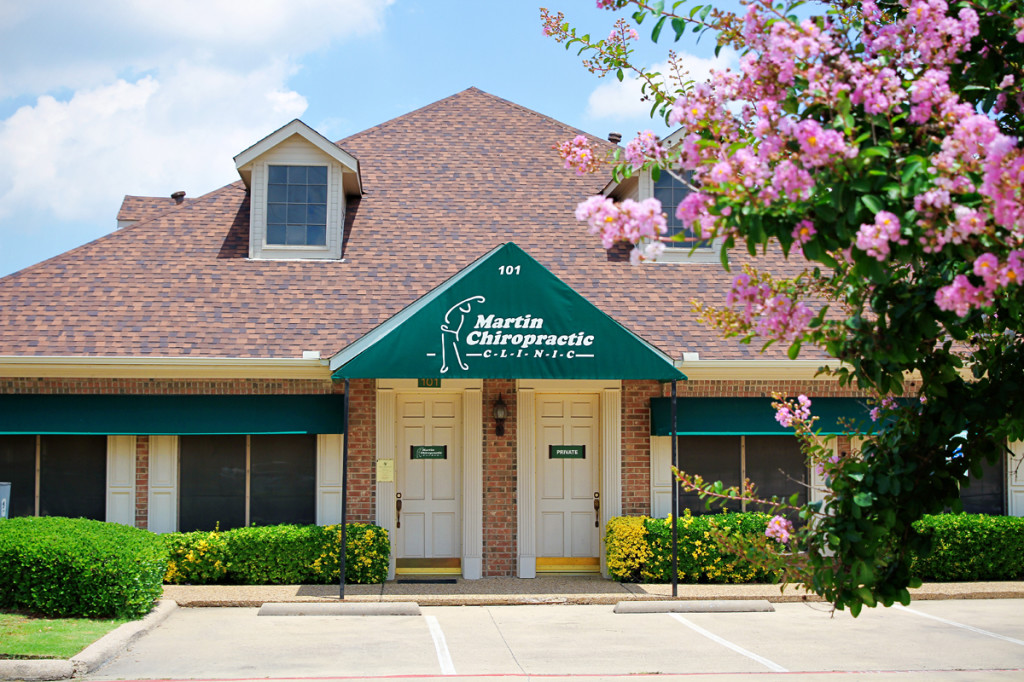 Conveniently located just south of 15th Street on the east side of Coit Rd in Plano TX, the Martin Chiropractic Clinic with its green awning and sign in front has been a fixture in the Plano Health Care Community for over 35 years. With its award winning doctors and well trained, highly skilled staff MCC has won the respect of health providers and patients throughout the area.
Three Time Winner of the Reader's Choice Award
"Best Chiropractor in Plano"
The Doctors and staff at MCC have provided conservative and non-surgical care to over 16,000 Chiropractic patients combining traditional chiropractic in with exciting new treatments and technologies such as Spinal Decompression and the fourth generation, patented MLS Cold Laser Therapy. Since many patients wisely seek conservative and non-surgical care as a first resort, the doctors at the Martin Chiropractic Clinic must also be able to differentiate conditions which might need more invasive treatments. It is not uncommon for patients to be referred to medical and other providers when indicated and the Chiropractic Doctors at MCC often collaborate with MD's and others when warranted by a patient's condition.